Send: Providing commercial insurance software solutions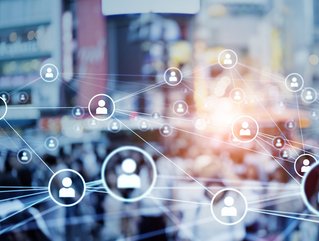 A rapidly growing insurtech company providing commercial insurance software solutions, we take a look at Send Technology Solutions and its new partnership
Founded in 2017, Send Technology Solutions (Send), is a rapidly growing InsurTech software company based in London with a global reach.
The company has developed an innovative connected workbench that enables insurers, brokers, and MGAs to automate, streamline and optimise their operations. It's a composable platform that gives teams everything they need to be more productive, in one place.
The Send platform removes insurance work silos into one solution, providing a consolidated view of all tasks and risks throughout the policy lifecycle. Its automation enables clients to streamline processes, improve predictability, and expand capabilities.
The company's first US partnership
Send has recently announced its first US partnership, with Bowhead Specialty Underwriters, Inc. (Bowhead), a provider of specialty liability coverages. The deal will see Bowhead using Send's commercial insurance platform, which enables insurers around the world to automate, streamline and optimise their operations.
New York based Bowhead writes professional liability cover, including D&O, Management Liability, Errors & Omissions, Healthcare and Casualty lines. The partnership enables the specialty insurer to bring its insurance administration work out of silos into one solution and to easily view and track work through the entire lifecycle.
Stephen Sills, CEO of Bowhead added: "We are a rapidly growing business with a digital-first approach to underwriting. We needed a partner with technology built for the specialty sector to enable our growth and differentiation. Following a fast and successful testing and implementation phase, we have confidence that the Send Underwriting Workbench solution will do just that."
Using an AI-enabled platform to provide insights
The Send Underwriting Workbench, which supports and facilitates the underwriting process, from submission to bind, is already used by a number of major UK carriers. The advanced composable platform incorporates a high level of automation, third-party and AI-enabled data usage and offers flexible components such as Integrated Pricing and Bordereaux Management.
Send co-founder and CEO Ben Huckel said: "This is a landmark deal for Send and our first US customer. In a very short space of time, we've been able to deploy the Send Underwriting Workbench to deliver a single customer view of complex and disparate data sources as well as a fully integrated Send Pricing solution."
"Our AI-enabled platform is delivering deep insight into how Bowhead's business operates, providing them not only with peace of mind that their regulatory requirements are covered, but also commercial confidence to support their ambitious growth strategy in the E&S market."