Customer experience and digital insurance under COVID-19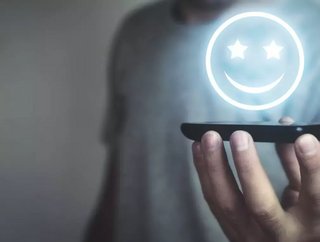 According to KPMG, COVID-19 may be a catalyst for greater innovation and a focus on customer experience in the insurance sector...
The digitisation of the insurance industry is accelerating more rapidly than, perhaps, any other sector. 
This trend, according to a recent article by KPMG, could be further heightened by insurers' response to the impact of the global COVID-19 pandemic. 
Whether at a time of crisis, or relative stability, insurance is fundamentally about protection. 
With that in mind, it should come as little surprise that insurance companies have seen an enormous increase in customer contact as a result of the impacts of coronavirus. 
Insurance can, for example, protect against many of the worst financial outcomes of the pandemic in the form of travel, health, life or hospital indemnity insurance, or by offering business interruption or worker compensation policies. 
According to KPMG, insurers have already had to adapt to the conditions created by coronavirus. 
For example, it explains, terms have had to be revised around the use of personal residences for working from home, or using commercial vehicles for work purposes. 
It adds that "given the overall impacts to the economy, many carriers have also adjusted the payment terms around timing of payment, late fees and cancellation for non-payment or even partial return of premium for reduced use."
In addition, insurance under COVID-19 has seen a sharp rise in the digitisation of the customer experience. 
The in-person channel has been removed, says KPMG. As a result, finds that while insurers have focused heavily on customer experience, there are several best practice principles that bring successful customer relationships:
Integrity: being seen do the right thing and acting in the best interests of the customers
Resolution: finding solutions and responding to needs in a timely manner
Expectations: setting, managing and meeting expectations
Time and effort: make the customer experience as simple as possible
Personalisation: avoid a one-size-fits-all approach and, instead, focus on the customer's specific circumstances
Empathy: act like, and show, that you care. 
Innovation and personalisation
Customer interaction has increased and improved under COVID-19, says KPMG. 
However, it adds that "some insurance products have begun to feel out of step with the reality confronting customers, and thus with their needs". 
As a result of this, insurers should look to rethink and innovate as they adjust and respond to the 'new normal' that will exist post-COVID-19. 
This could include new products that are specifically payable in the case of pandemics or epidemics, or an increase in the appetite for usage based insurance (UBI) models.
The most significant change, KPMG notes, is in the increasing volumes and use of customer data. 
This, more so than any other aspect, will lead to a far greater focus on customer experience and greater personalization of the insurance proposition. 
As an example of how this translates into products or technology, KPMG points to insurance products being sold through a digital first advice approach. 
Here, customers engage with an advisor via a video call in the first instance to define the parameters of their policy before moving to other channels. 
This, it explains, can create greater efficiency, better value for money and reduced distribution costs for the insurer.
Insurers could also look to digital products to streamline their value proposition and improve their claims function, for example.