At-Bay: Providing cyber insurance in the digital age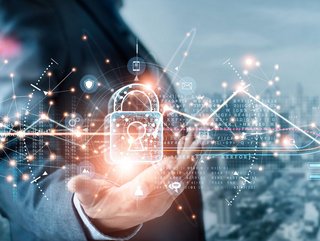 As digital risks continue to develop, we take a look at how At-Bay is combining technology and insurance expertise to help businesses be more prepared
Founded in 2016, At-Bay is a cyber insurance provider for the digital age.
Businesses of every size, in every industry, are increasingly dependent on technology. Although this provides many benefits, the digitisation of the economy also creates risk at a magnitude never previously imagined and which businesses were not prepared for.
Partnering with brokers and business owners, the company provides insurance products and active risk monitoring services for companies of every size and in every industry.
At-Bay is a globally distributed company with hubs in Atlanta, New York City, San Francisco, and Tel Aviv. To date, it has raised US$292mn in funding from Acrew Capital, Glilot Capital, Icon Ventures, ION Crossover Partners, Khosla Ventures, Lightspeed Venture Partners, M12, entrepreneur Shlomo Kramer, and Qumra Capital.
Helping customers to strengthen cyber security practices
The company recently announced the launch of a new cyber insurance programme backed by two leaders in specialty insurance: Trisura Specialty Insurance Company and The Hartford Steam Boiler Inspection and Insurance Company (HSB).
Trisura serves as the new issuing carrier for the Cyber and Tech E&O programme, while HSB remains At-Bay's largest capital provider and lead reinsurer, increasing its 2022 capital commitment over the previous year. The programme is also backed by a panel of reinsurance partners and At-Bay's own newly formed captive reinsurance company, collectively providing the capacity to support long-term growth initiatives.
"We are thrilled to bring on Trisura as a partner and are equally excited that HSB is continuing to support our growth in 2022 and beyond," said Roman Itskovich, Co-founder and Chief Risk Officer of At-Bay. "Since our inception, we have been strong proponents of helping customers strengthen their cyber security practices because their risk is our risk. Our new captive further aligns our interests with that of our customers, brokers, and reinsurance partners, making it a major milestone in At-Bay's journey to becoming a full-stack carrier."
At-Bay's gross written premium (GWP) run rate surpassed US$240mn in 2021 — a 600% increase over the previous year. The new programme provides At-Bay additional capacity to further extend its growth.
"At-Bay has proven its ability to manage cyber risk year-round in a growing portfolio," said Trisura President and CEO Michael Beasley. "We consistently strive to partner with top-tier programme administrators who have profitable books of business and strong underwriting discipline, and At-Bay unquestionably fits the bill."