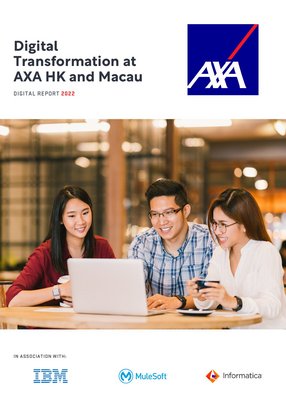 Gary Ho on Digital Transformation as CTO at AXA HK and Macau
Chief Technology Officer of Insurance Giant AXA Hong Kong and Macau, Gary Ho, discusses the relationship between better digitalisation and data
Gary Ho, Chief Technology Officer of AXA Hong Kong and Macau, has been in digital technology for over 2 decades."Having been the Chief Lead Architect, I have a solid technical background, primarily focusing on leading enterprise solutions architecture. I have formulated IT strategies and driven multimillion-dollar transformation projects in insurance firms. Changes in enterprise architecture are inevitable alongside digital transformation, and these projects have helped me to understand how the commercial world and technology could go together to create positive impacts," he says of his tenure within the digital tech sector.
"These diverse experiences have allowed me to prepare for uncertainties and challenges. AXA has a strong emphasis on human values – and it somehow reminds me of my past days in technical consulting, and that we must put ourselves in the customers' shoes, to work out solutions that resonate with them."
"Recently, in Q1 this year, our team won Asia's Best Infrastructure Modernisation at the IDC Financial Insight Innovation Awards.. This recognition is a very strong external endorsement that we are playing a leading role and are on the right track in strategy, mission, and vision in the IT industry."
Recipe for success – responsive, present and sustainable
In a climate where it seems every business is undergoing some form of transformation, it has to be asked: what exactly are the focuses of AXA's digital transformation journey that makes them stand out as giants in the industry?
Ho says: "There are three focal points that set AXA apart, and these are: responding to trends; always being present; and nurturing an environment for sustainable growth. Taken as a whole, these allow us to deliver our promises for both today and tomorrow."
Being responsive to trends is vital. Customers nowadays are more willing to voice their needs, holding ever-stronger opinions concerning how AXA should approach and communicate with them.
"I see this in a positive light," says Ho. "Yet, the challenge lies in how we can keep up with their constantly changing needs. We want to be the companion of our customers throughout their lifetime, through the ups and downs, and so we have to understand our customers."
"To achieve this, we must always be present with them – being there for them through their entire journey shows them that we care and that they matter to us. We need to go beyond mere policy, down to even the most subtle details of Customer Experience (CX). 'Being present' also extends to the reliability of our systems. We've invested significant effort in PaaS (Platform as a Service) and SaaS (Software as a Service), supported by a cloud-native architecture that fuels 24/7 operation."
This approach then spills over into many different areas and aspects of business and operations at AXA.
"But, of course, we're not satisfied with the mere status quo," says Ho. "Digital transformation is an ongoing and constant process for us. We work hard to foster an evergreen environment that encourages and nurtures sustainable growth and on-time responses. It's also necessary to save the turnaround time spent on systems upgrades and patching so that we can dedicate our resources and time to the applications and CX enhancements."
Developing stand-out products and services with the technology to match
Hong Kong possesses a highly competitive insurance market, with many firms trying to make their mark in the territory. AXA tackles this by providing offerings above and beyond those of competitors via a digital system designed to accommodate them. For such market conditions, what does it take for an IT system that can support AXA's wide spectrum of service and product offerings to be effectively implemented? In short, AXA aims for a progressively more seamless architecture, for more agile responses to the market and for synchronisation across multiple departments.
"The market can be worlds apart between today and tomorrow," says Ho. "It's crucial that we've got the right tools implemented in the right places to endure any challenges that may arise from this constant shifting, so having the flexibility to upgrade any system efficiently, with as little impact as possible, is central to this adaptation."
"To achieve this, we've implemented a Microservice Architecture. We are now able to add or remove any product or component of the system much faster than ever before, and this entire process is also virtually seamless. Since we have a thriving partner ecosystem that involves a hybrid of remote and on-premises teams, an architectural design that includes great adjustability is a better fit for us than the traditional setting. It also sets the basis for the continued development of our services."
Making use of data-based insights
AXA is leveraging the increasing importance of data in an exponentially expanding age of information. Ho says: "No doubt, data has become an invaluable asset in itself. Having large data-sets gives businesses an opportunity to understand their users, and then enhance customer experience, thereby boosting satisfaction from a scientific point of view."
Data, scientific approaches and technical sophistication are all potentially linked to human wellbeing. "For example, from existing AXA user-insights, we may offer customers personalised recommendations that could explicitly fulfil a particular individual user's needs, ultimately increasing customer conversion rates and driving revenue growth," Ho explains.
"But of course, achieving this is no easy task," he acknowledges. "First and foremost, a solid data foundation is crucial to this journey. Without it, it's almost impossible for any organisation to turn their data into an asset. "
"Second, while there is a tremendous amount of data distributed in several data warehouses, not all data is clean nor is it all correct. We could see some of that data as dirty or noisy – which would potentially impact the data model accuracy and the final prediction results. As it turns out, we might spend much more time and effort on data cleansing and pre-processing than expected. "
"To counter this, we have maintained a robust Data Governance Framework (DGF). Within this framework, we've established good standards and policies, like regular data cleansing and data quality optimisation. With a modernised and robust data infrastructure, we are proud to say that we've broken the silo between data and wider lines of business, to drive our enterprise forward."
AXA has a Point of Sales System for their distribution partner, iPro, to support the sales journey of its products digitally, with Ho describing the relationship as one where "iPro helps us to facilitate the sales practices with paperless applications through use of the iPad".
"We are proud to say that we started the journey of handling our new insurance policies through a paperless process, starting from agency sales to transaction completion in the backend. By using iPro, we can empower our financial planners to increase their working mobility and productivity anywhere, anytime," he says.
Developing a strong IT team and preparing for modernisation of legacy apps
Meanwhile, AXA is modernising all of its legacy applications to remain in-line with sustainability, efficiency, and digitisation goals.
"We believe the cultivation of a cloud-first foundation will uplift the entire technology support to business," says Ho, "which could deliver a seamless omnichannel experience to AXA customers and colleagues with business value."
In order to leverage their data, AXA has implemented Digital Backbone, which can create 360 customer analysis for the insurance company's financial planners. It allows them to provide timely data to support the selling strategies to AXA customers, acting as the facilitator to continuously engage its customers. It can also further analyse customer behaviours to support business vision and strategy at the same time.
At the foundation of the IT systems, of course, is the IT team. The question then becomes how to build a strong IT team that can support the technology strategy at AXA.
Ho says: "It might be a cliché to some, but to AXA, the most important aspect of a strong team has got to be 'doing the right thing, instead of doing the thing right'. We should develop a foundation for solutions, to make sure we are on the right track, including in terms of architecture design, solution and vendor selection, and so on. This brings out a further question, which is: 'How can we be sure if we are doing the right thing?'. The team should understand the business strategy of the company, and why we are working on a particular solution. They should think from the perspective of customers, to provide an exceptional experience with the applications they develop. "
"We are making the shift towards a start-up mentality and the principle of courage, in which everyone takes responsibility to contribute to the entire team. We would love to establish a culture with an adventurous ethos, where colleagues are never afraid to take risks and are willing to try something new in the market. All of us should work as an alliance to build a technology-vision that business resonates with, so that business and IT can deliver the most positive outcomes together."
Looking to the future of digital technologies and cloud computing
When asked about his views regarding the rising trend of enterprises adopting cloud computing to accommodate this new era of technology, Ho explains the importance of understanding the reasons behind such moves, saying: "Before we talk about cloud computing adoption, we should understand the reason behind enterprises being so eager to move towards the cloud in the first place. "
"Legacy systems and on-premises servers are not friendly enough if there is any integration or update needed. Colleagues need to spend a huge amount of time on the operation processes and deployment procedures. Very often, things get complicated, which can take a heavy toll on efficiency – even if we only need to apply a minor change. As a result, we notice that more flexibility is needed to keep up with the fast pace in IT. "
"For AXA, we are using a cloud agnostic strategy to leverage the best capabilities from each solution in the industry. We adopt a multi-cloud model with inter-cloud in order to combine both and create a seamless mass-network for all our applications. We can leverage this model to extract the best of each cloud solution and support business growth in the long run."
He says: "We are also implementing a multi-level cloud programme in AXA to facilitate cloud adoption within the company. When we're talking about raising our adoption rate to the new height, we have a very aggressive target, which is nearly 100% cloud utilisation of all applications in Hong Kong. We believe the success of this programme will greatly uplift the performance, stability and availability of technology in AXA Hong Kong and Macau."
In closing, Gary Ho shares his thoughts on coming trends in the technology industry: "The future of the technology industry has to be the adoption of Web 3.0. It's a brand-new concept regarding the Internet's next generation, involving the evolution of the decentralisation of the web, and leveraging it to take it to a new height. Users will be able to own and control their creation of online content and their digital assets. "
"With the evolution of Web 3.0, we will be able to leverage the Metaverse to merge and integrate the Internet and virtual world into our lives, so that we can interact in the virtual world. As we always keep up with the latest trends in technology, AXA France has already taken the first step into the Metaverse through the acquisition of virtual land on a platform, and, in the future, we can definitely see ourselves becoming one of the major players in the field, too."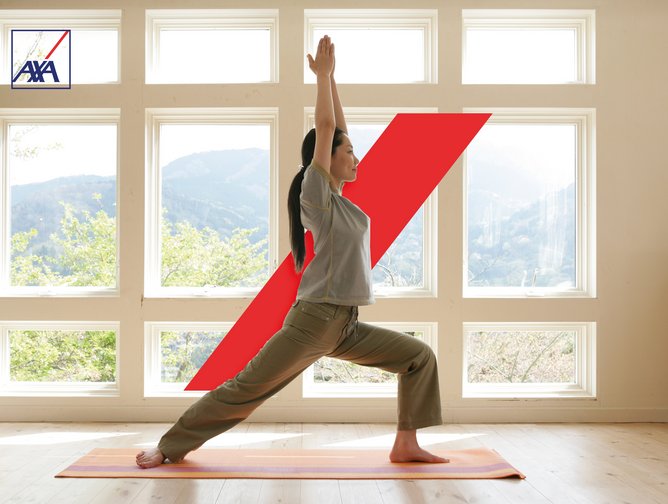 AXA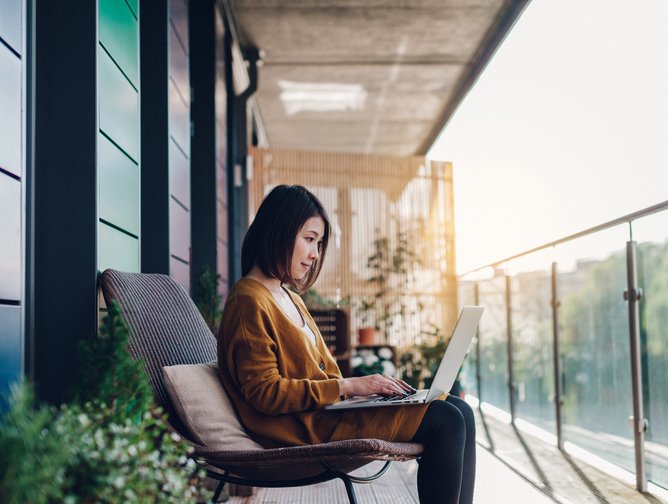 AXA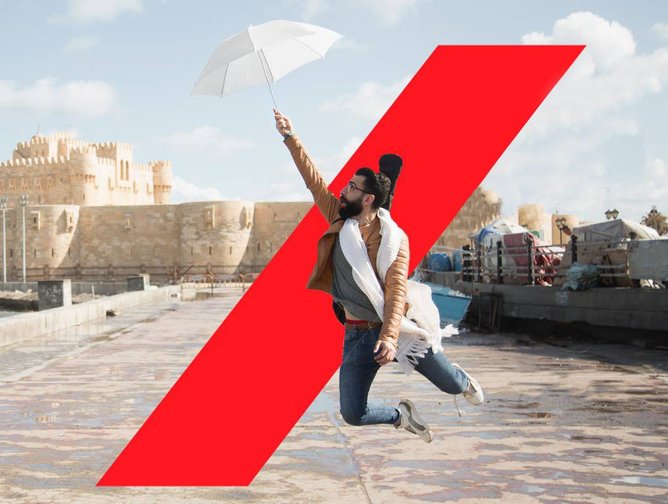 AXA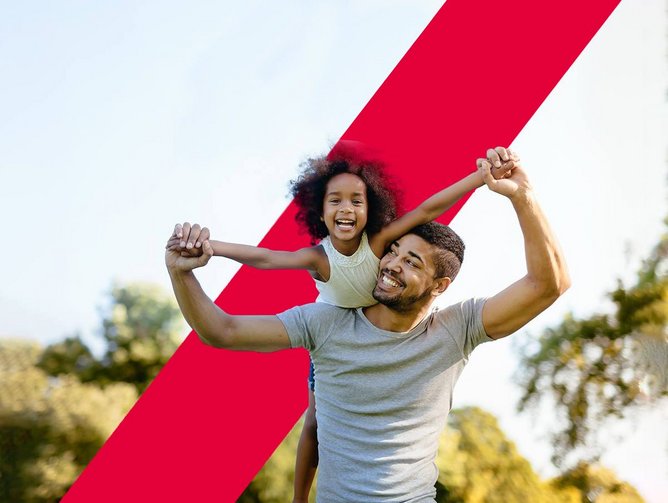 AXA