Who is INZMO's new Chairman, Michael Jackson?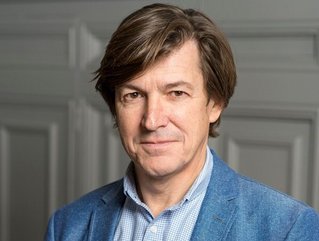 INZMO's new Chairman of the Board of Directors, Michael Jackson, says: "INZMO is a great company, with a distinctive culture and huge potential. The sector is ripe for digital transformation and INZMO is only scratching the surface of what's possible"
Berlin-based insurtech has appointed ex-Skype COO Michael Jackson as its new Chairman of the Board amid significant year-on-year growth
The former Chief Operating Officer (COO) of Skype, Michael Jackson, has joined Berlin-based insurtech INZMO as its first Chairman of the Board of Directors.
The insurtech, which is helping transform the rental sector by offering coverage to help tenants and landlords protect their property, income and belongings, has acquired Jackson after experiencing 300% year-on-year growth in consumer electronics.
This growth has been fuelled by an uptick in its application of technology, launching a ChatGPT-powered chatbot for better customer experiences, and partnering with Samsung Electronics and Foxway to provide Samsung customers with a cellphone rental-as-a-service option.
Speaking on Jackson's appointment, INZMO Founder and CEO Meeri Savolainen says: "We are thrilled to have Michael join INZMO as our first Chairman of the Board.
"To have someone of his calibre and experience within the insurance industry, startup and VC circles is a massive compliment as well as a big vote of confidence for the business. We are very excited to be embarking on this next chapter of our growth under Michael's Chairmanship."
But who is INZMO's new Chairman, and what experiences does he bring with him?
Michael Jackson: INZMO Chairman
Calibre and experience are most definitely what INZMO has acquired. A graduate of the University of London, Jackson began his career at Tele2, a telecommunications company where he created a mobile virtual network operator (MVNO) for the business.
Revolutionary for its time, law changes were even required to get Jackson's MVNO off the ground. Once it was, Jackson was responsible for rolling out Tele2's MVNO across Europe.
Moving on in 2005, Jackson joined the Management Group of eBay, where he supported oversight for the three units of the business.
He then moved on to become Skype COO in 2004, where he was charged with running its revenue-generating activities.
Then, after stints at FON and ZYB (ZYB is now part of Vodafone), Jackson spent 11 years as a Partner at Mangrove Capital, itself an early backer of unicorn companies including Skype, Wix, WalkMe, and KHealth.
In 2016, Jackson oversaw a tech remediation project at AXA, which integrated his own governance framework, technical carveout and management continuity platform, Architas Wealth Manager.
Architas was founded in 2017 and is now firmly part of the AXA Group.
Jackso became Non-Executive Director at AXA after selling it Architas, a role he then went on to take up at Volvo Cars where he helped set out the company's strategic journey over five years.
Today, Jackson is a member of the Supervisory Board for Luminor Eesti and is a Director at Fabric Ventures, as well as Chairman of Arcario.
Now Chairman of INZMO, Jackson says: "I'm delighted to be joining INZMO. It is a great company, with a distinctive culture and huge potential. The sector is ripe for digital transformation and INZMO is only scratching the surface of what's possible.
"I look forward to supporting Meeri and the team as they continue to build game-changing insurtech products to unlock these opportunities."
Jackson joins the INZMO Board which includes the company's Founder and CEO Savolainen, former Partner at 500 Startups Mike Sigal, Partner at Helvetia Venture Fund Michael Wieser, and Partner at Change Ventures Rait Ojasaar.
Growing INZMO
Now at INZMO, Jackson will support the insurtech as it looks to revamp its flagship rental insurance product, to better eliminate the need for customers to pay hefty upfront deposits.
INZMO is also working on introducing and upgrading a range of additional features, to provide more extensive coverage and protection for tenants and landlords.
The insurtech already has a new rental product in the works, which it plans to release in the autumn of 2023. The product is designed to expedite the move-in process for both tenants and landlords.
******
For more insights from InsurTech Digital, you can see our latest edition of the InsurTech Digital here, or you can follow us on LinkedIn and Twitter.
You may also be interested in our sister site, FinTech Magazine, which you can also follow on LinkedIn and Twitter.
Please also take a look at our upcoming virtual event, InsurTech LIVE, coming on 18th-19th October 2023.
******
BizClik is a global provider of B2B digital media platforms that cover Executive Communities for CEOs, CFOs, CMOs, Sustainability Leaders, Procurement & Supply Chain Leaders, Technology & AI Leaders, Cyber Leaders, FinTech & InsurTech Leaders as well as covering industries such as Manufacturing, Mining, Energy, EV, Construction, Healthcare + Food & Drink.
BizClik – based in London, Dubai, and New York – offers services such as Content Creation, Advertising & Sponsorship Solutions, Webinars & Events.