Elsewhen: Future of insurance is digital from the ground up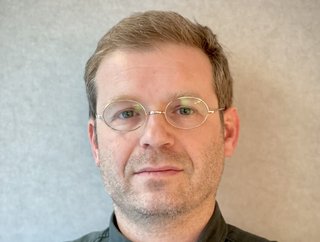 Elsewhen's Chief Product and Chief Strategy Officer, Leon Gauhman, says: "The beauty of insurtechs is that they are not afraid to embrace automation, AI, analytics, and personalisation in search of new opportunities"
InsurTech Digital speaks to Elsewhen's Leon Gauhman, who says insurtechs are 'game-changers disrupting one of the most slow-moving sectors'
Where would insurance be without insurtechs? Nowhere near the scale of digitisation seen in other industries as claimed by Elsewhen's Founder & Chief Product and Chief Strategy Officer, Leon Gauhman.
For Gauham, "insurtechs are the insurance industry's pioneers, the game-changers proving it is possible to disrupt even the most slow-moving and conservative sectors.
"Left to their own devices, legacy insurance giants would have struggled to get to grips with tech transformation.
"But wave after wave of innovative and entrepreneurial insurtechs is pushing the industry to develop customer-centric, digital-first business models and deliver friction-free, personalised consumer experiences."
We speak to Gauhman about insurtech success stories – looking at areas legacy players need to update processes to match the rate of innovation seen at new, digital insurers.
Which insurtechs are transforming the face of insurance to a digital-first proposition?
Not every insurtech has been a scalable success story. Still, Hippo, Zego, and Lemonade have identified and addressed pain points that have dogged the insurance industry for decades.
The beauty of insurtechs is that they are not afraid to embrace automation, AI, analytics, and personalisation in search of new opportunities – flushing out complacency and creating competition.
From pets to health, there isn't a category where incumbents haven't needed to reappraise their businesses and double down on investment in IT. In the process, insurtechs have found ways to circumvent regulatory red tape.
How are insurtechs fostering innovation without disrupting daily workflows?
Digital transformation rarely happens overnight, so emerging and legacy business models are typically running in parallel. Netflix hasn't killed advertiser-supported content; Amazon hasn't killed supermarkets.
Insurtechs have built personalised mobile-first solutions for young tech-savvy customers. Still, many customers will only see incremental changes in the products they acquire (for example, easier pathways to purchase, like embedded insurance).
What's more, many insurtechs have built simple products that can be easily plugged into existing tech platforms – so they are not 'digging up the roads'. Also important is the flow of talent.
Incumbents can smooth the digital transition by bringing in experienced talent from insurtechs.
Similarly, new players like REALYTIX ZERO are emerging that can help established firms build and scale digital products rapidly – a kind of insurtech that meets incumbents' collaborative ecosystem.
In what ways can insurers modernise their legacy platform?
In the future, all insurance firms will be digital from the ground up. Digital will be wired into the fabric of their business – like heating and lighting.
However, incumbent firms that have fallen behind insurtechs on digitalisation may have an opportunity to leapfrog rivals by pivoting towards generative AI and large language models (LLMs).
LLMs have the potential to propagate the entire insurance services stack in support of digital transformation. New generative AI providers are creating large-scale, open-source models that insurers can use to train and apply LLM/ generative AI to their in-house data.
This, in turn, can activate a generative AI layer that enhances front and back-office processes, from risk management to fraud prevention.
These technologies can transform labour-intensive and outdated workflows around First Notice of Loss (FNOL) processes and fraud. With policy management and claims accounting for up to 40% of insurers' operating costs, the implications for back-office productivity and time-cost savings are enormous.
Recent figures from EY indicate that the insurance sector is performing below GDP growth in EMEIA countries.
This finding suggests that there is growth potential for those incumbents prepared to radically examine their business model, deploy emerging technologies and embrace a laser-like focus on their customers.
What considerations must insurers make when assessing a technological update to their legacy systems?
The first is to choose the right tool for the problem. It's tempting to acquire off-the-shelf solutions when it might be better to build a bespoke solution in-house (increasingly possible these days).
Off-the-shelf may be adequate for the job and appear cheaper, but is more expensive in the long run due to the additional costs involved in customisation, the technical debt that is created and difficulties in ongoing maintenance.
By contrast, a bespoke solution will be tailored to the company's specific needs and will become a core asset that evolves over time.
We recently surveyed 200 senior decision-makers in big corporations and 60% of respondents said their senior leadership teams did not understand how to use emerging tech (such as AI and Machine Learning) to benefit business goals.
These findings show a need to ensure that technologists and designers have a seat on the board so that incumbents have a better chance of translating digital ambition and strategy into innovative products and services.
I would also reiterate the importance of investigating Large Language Models (LLMs) – the core technology that powers ChatGPT.
Applying deep learning techniques and natural language processing to mass-scale data sets unlocks the ability to deliver instant, real-time recommendations and transform productivity.
LLMs can accelerate the shift towards a hyper-personalised, self-service sector where consumers view insurers as a positive and protective factor.
******
For more insights from InsurTech Digital, you can see our latest edition of the InsurTech Digital here, or you can follow us on LinkedIn and Twitter.
You may also be interested in our sister site, FinTech Magazine, which you can also follow on LinkedIn and Twitter.
Please also take a look at our upcoming virtual event, InsurTech LIVE, coming on 18th-19th October 2023.
******
BizClik is a global provider of B2B digital media platforms that cover Executive Communities for CEOs, CFOs, CMOs, Sustainability Leaders, Procurement & Supply Chain Leaders, Technology & AI Leaders, Cyber Leaders, FinTech & InsurTech Leaders as well as covering industries such as Manufacturing, Mining, Energy, EV, Construction, Healthcare + Food & Drink.
BizClik – based in London, Dubai, and New York – offers services such as Content Creation, Advertising & Sponsorship Solutions, Webinars & Events.