Caura attracts Jaguar Land Rover and Big Tech execs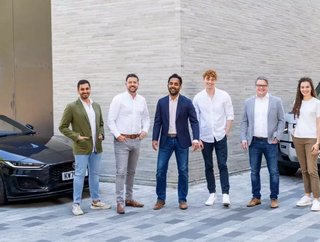 Caura's seed round has attracted investment from Jaguar Land Rover's venture capital arm and unnamed execs from Big Tech firms Google and Apple
London-based Caura was founded in 2018 by a team of "auto enthusiasts and engineers" who wanted to make car ownership easier.
Determined to bring every aspect of motoring up-to-date with the digital era by integrating it with peoples' smartphones, the company enables insurance, road tax, city charges, tolls, and MOT payments to be covered from a single platform.
In addition, customers with more than one car can manage multiple vehicles simultaneously. "Driving used to be a pleasurable experience but more recently, we seem to be spending more time administering our cars than enjoying them," said Caura. Automating and consolidating these complexities are viewed as the first step in this journey. 
The app will reportedly be available on Android in June 2021 (the web app has already been released).
Delivering a digital ownership experience
Caura's US$4.2mn seed round is particularly notable for the companies that chose to participate. In addition to being led by TwinFocus Capital Partners, other investors included the corporate venture capital arm of Jaguar Land Rover (InMotion Ventures) and several angel investors such as Antony Sheriff, former CEO of McLaren.
Perhaps most intriguing is the participation of two unnamed executives from Apple and Google. Dr Sai Lakshmi, who founded Caura, was himself a former Apple exec between 2012 and 2015.
"Our goal was to create a single app from which Britain's 30 million drivers could manage every aspect of their vehicle's management and maintenance, from MOT to tax to parking," commented Lakshmi. 
"Drivers today have dozens of single-use apps to manage this functionality, and since launch in 2020, we have demonstrated Caura's value and benefits for tens of thousands of UK drivers. This funding will enable us to realise our vision and expand to all drivers with native in-car systems, starting with Jaguar Land Rover, and for Android and web users as well."
New products for 2021
According to Caura, customers can look forward to several new products in 2021, including:
In-built car infotainment systems featuring the Caura platform embedded for even easier vehicle management

Parking and electric charging payments

Continuous development of existing features to maintain service quality
According to Sebastian Peck, Managing Director at InMotion Ventures, Caura's integration with car systems is particularly exciting:
"In-car infotainment systems are currently primarily used for entertainment, communication, and navigation in our Jaguar and Land Rover vehicles. We are really excited about the prospect of seamlessly integrating the Caura platform offering in-car payment for parking, tolls, tax, and congestion, which would be a huge benefit to our customers. 
"We are thrilled to back the Caura team's vision of delivering a digital ownership experience that is setting a new benchmark for the industry."
Cover image source: Caura